Ray Wilsonoff
is 32,
Lydia Wilsonoff
is 32.
***
So here's what happened earlier that evening...
Tensions had been rising recently with Ray's future brother-in-law,
Jacques Wise
, finding out about
Ray and Erline
. Rumors have been spreading around town that Ray had slept with
Erline
, but no one really knew if it was true, no one but the Sims involved.
Erline had been calling Ray off the hook, and had even managed to get his
new
phone number since he'd moved into Lydia's apartment upstairs.
really
needed to talk to him. Ray told Erline that he was getting ready to get married and that she needed to stop this nonsense. He had nothing else to say to her. In fact, he had a more serious conversation to prepare for, so he abruptly hung up the phone.
Ray intended to talk to Lydia about his past with Erline before she found out from someone else, and
certainly
before the wedding. Jacques had already threatened to tell Lydia and her sister,
Maxine
. And Jacques didn't stop there, he threatened to boycott the wedding and not stand in for Ray unless he told Lydia the truth. Ray's back was against the wall. Jacques had slapped him at
Simmington Hills' 25th Anniversary Party
, and they almost came to blows, just like Tomika and Cameron did...but Ray didn't want anymore drama, especially at his wedding. So he sat Lydia down the day before the wedding.
"Babe, when I moved here from
Apple Valley
, I didn't know anybody. The only thing I was sure about was starting my own bakery."
"I just didn't know which direction to take in order to get it started. I made a lot of mistakes. I took a lot of shortcuts and got a hefty loan to buy Saint Rose Bakery. It left me with a huge amount of debt. In all honesty, I felt lost and alone. I found comfort in the Valdes family who lived in this very apartment we live in now. They were so friendly, and Emerita used to make home-cooked meals, just like my Mom's back home."
"Well, long story short. Their daughter, Erline, used to come downstairs to my apartment and spend time with me. I'd help her with her homework. I knew she had a crush on me, but I enjoyed her company despite that. She looked up to me and thought I was the smartest guy she'd ever met. I was flattered. I didn't want to hurt her feelings and send her away."
"Oh my God, Ray. You didn't!!"
Lydia gasped in shock.
"I did. It was such a huge mistake babe, and it only happened once!"
Lydia turned to Ray and said,
"I told you about my kiss with Peter Sims and there was nothing else to it. He moved away and I never saw him again.
But, this is a much bigger deal, Ray. There are so many other WOMEN in this world, why'd you have to sleep with her?! She was just a young and impressionable girl!! Ray, you and I met at Erline's birthday party!!! That family trusted you!!
"Why did you wait so long to tell me this?! --I'm gonna ask you this and I don't care how you take it, I need to know..."
"Do you like teenaged girls?"
In other words
'are you a perv'
? Lydia thought, but didn't dare say it like that.
"Aw, Hellll NO. I love YOU. I was raised from a good family, and I know right from wrong. I am with YOU. I don't want anybody else and I'm not looking to be with anybody else. Please believe me, babe. That's why I asked YOU to marry me."
"So that's it? That's the only time?"
"That's the only time."
Lydia couldn't be more convinced that Ray was telling her the truth. The sincerity in his teary blue eyes shone through brighter than ever. She had never seen him so close to tears and believed that he was truly committed to their relationship.
As shown at the beginning of this journal, they took their love to new heights that night. Ray threw Lydia down on the couch and thought to himself, '
Forget waiting for the wedding night, I gotta show this woman how much she means to me.'
***
The next morning, everyone met at City Hall for the wedding. The chapel was beautifully decorated by Lydia's choosing. She'd been working feverishly for the last several weeks with Sabien and Tomika Cunningham to make sure all the details were perfect.
Fiona Kent and her husband, Jesse
, arrived from Apple Valley to celebrate this joyous occasion. It was a long time coming. This ceremony became a family reunion of sorts because his sister,
Rebecca and her husband, Dr. Julio Wilsonoff
,
also
traveled from Apple Valley to be there for him and Lydia. He couldn't help but wish his parents had lived to see this day as well.
The Bridal Party
One by one, they all came down the aisle and took their seats and waited for the glowing bride to make her entrance.
I know Aunt Rayne and Uncle Ajani would be so proud of you right now, Ray.
" Fiona beamed as her cousin kissed her cheek.
"I know they would too. I wish they were here."
Ray said choking back the tears.
"The Way You Look Tonight"
The Guests: (random pics)
Fiona Kent
Kimberly Spencer
Lydia pulled her new sister-in-law aside. She felt she could talk to Becks because they've become good friends over the last simyear. She was bursting with news that she was pregnant and she hasn't told Ray yet, but planned to on their honeymoon.
Rebecca's face lit up. Her family has waited a long time for Ray to have a wife and children of his own.
"Kiss Abel and Amanda for me alright? Tell them Uncle Ray and Aunt Lydia miss them."
"I will. You guys take care and keep in touch a little better, Ray. I don't care how busy you get with the bakery. The SUN boards never shut down."
Rebecca chuckled.
***
"It was such a pleasure to see you and Jesse again, Fiona. Thanks so much for coming! You look so good after having twins, I gotta say! How are Jessica and Jennifer doing?"
Lydia smiled.
"We wouldn't have missed it for the world! The ceremony and everything was just lovely! The babies are fine, my sister-in-law is watching them for us."
Fiona happily replied.
"I was hoping I'd be able to talk with Mayor Cunningham on this trip, but it looks like Julio has to get back, so we all have to leave together. Maybe next time."
"Sure, there'll be other times, I'm sure. You guys have a safe trip back home, and we'll talk with you soon." Lydia said.
"I hope you guys enjoyed yourselves. We certainly want to thank you for the use of the chapel and for presiding over the ceremony. The decorations turned out beautifully."
Ray said.
"Oh, it was our pleasure. We had a great time. You and Lydia are going to have a life full of love and happiness, I just know it! I can tell the way you two look at each other."
Tomika said, as Sabien smiled and pocketed the check.
The Gifts:
The couple was registered at
Monica's
. Their family and friends bought them gifts that reflected their love for rich brown and blue colors, oriental designs, and cookbooks.
Kimikura
was given by Rebecca and Julio Wilsonoff. This was the icing on the cake. This is the place
where Ray asked Lydia to marry him
. Until now, they couldn't afford to go back there for their honeymoon.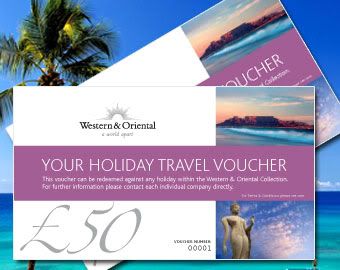 See pics of Ray and Lydia's honeymoon below. Click Play twice to start the slideshow. (Turn your speakers on to hear the beautiful music!)
----
I struggled over and over whether Ray and Lydia should actually get married. I didn't know if Lydia's reaction to Ray's news would break them up or not. I used a random dice roller for a yes/no decision, and as you see, it said YES. Me and Riverdale, my Sim Shrink, talked a lot about it. Hashing out scenarios and such. :P
Ray's in love with Erline, too, and he's been having feelings and Wants for her but they're slowly fading away. I found out that he and Erline have a total attraction score of 6 and only 1 chemistry bolt. Whereas, he and Lydia have a total score of 141 and 2 bolts. That's great, right?! And they can't keep their hands off each other! I wish you could see how much Lydia thinks of Ray during the course of a simday. They actually Tried for a Baby on their own, the night before the wedding, as the pictures showed. I'm really happy for them. 1st time was a charm. Baby Wilsonoff will be due in August 2008.
I also have to say that I really enjoyed preparing for this wedding. Apple Valley made it more exciting by emailing me, *errhhhmm*...emailing 'Lydia' as 'Rebecca' and sending links to their wedding gifts. She had asked me where they were registered, and I actually had a site in mind for decorating their future house. So, it worked out great! It's so much fun to play our games together! This is why I love being a part of SUN and having great friends to share Sim experiences with.