Summer is just around the corner, and boy do I have plans! Plans for my husband, that is...
I'm so ready for the weather to change it's been too rainy this Spring. Couldn't enjoy it. Plus, the death of my daughter Shauna made things even more dismal around here. We've bounced back though. I've bounced back. I'm planning on having another baby, whether Sergio wants one or not. He's the one about to hit middle-age, not me. LOL! I think it would be nice for Sierra to have a sister, too. I hope to get pregnant again and have a girl.
Don't misunderstand me...My son, Shaun is a delight to have around the house. He's everything I ever hoped for in a son.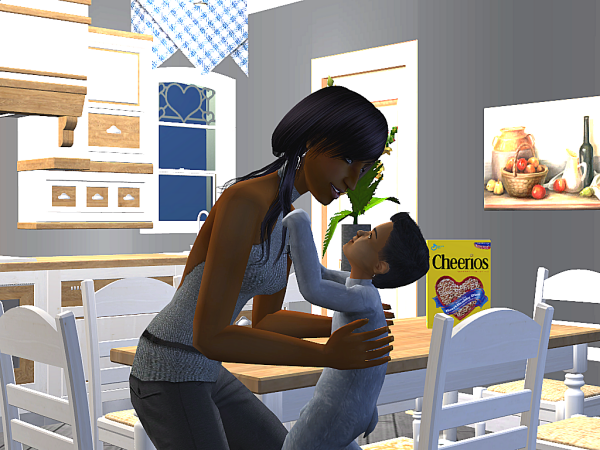 He's a joy to everyone including Sierra. She loves him, although I think she loves our animals a lot more than any of us.
I have taught her how to fish. You'd think a prissy little girl would have a problem with sticking a worm on a hook, not this child. Oh noooo...she wants to bait ALL the hooks! LOL! I love to fish with her because that's when she and I can
really
talk. We've become so close and I couldn't have it any other way. Sierra is going to be a very bright and interesting adult. I can tell by the questions she asks. Not just the questions themselves, but the way she asks them. You'd have to be there to know what I mean. Oh! and lets not forget to mention
pretty
, that little girl is
gorgeous
and a ham for the cameras.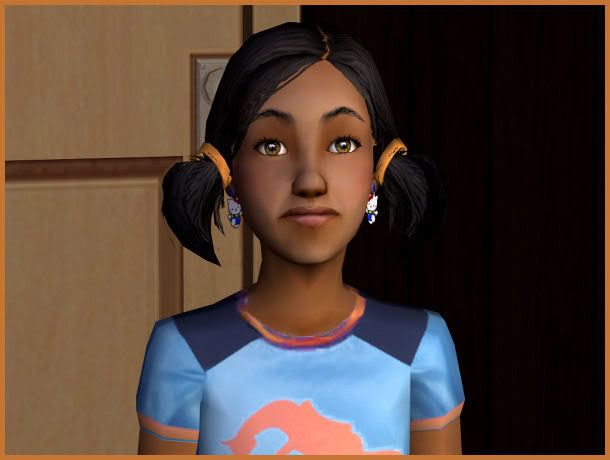 Well, I do all the fishing for The Hills right now, and its kinda wearing me thin. I did it all through my pregnancy with Shaun, too. Hopefully, I'll have some help at the end of this period. I've already gained a Bronze badge and I'm catching some pretty hefty sized fish! Too bad I don't have a picture to prove it, you'll just have to trust me on that.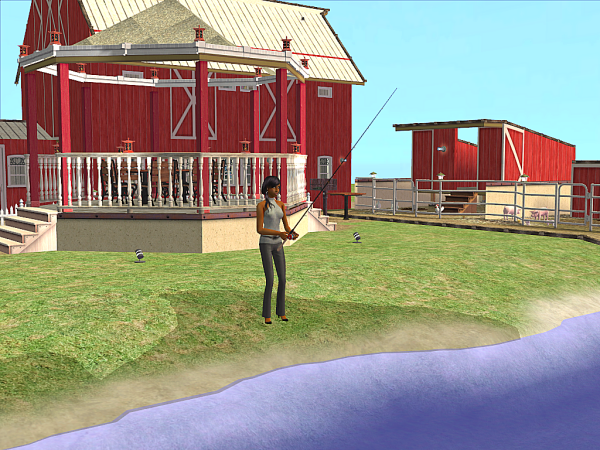 If I'm not fishing, I'm spending time with my kids and decorating our home. I try to teach Shaun a nursery rhyme we used to sing as children. Like his big sister, he wants to be around the cows, so we go in there and sit on the hay and sing. (Well, his singing actually sounds a lot like he's snoring, but I'm hoping he'll get better the more we practice.)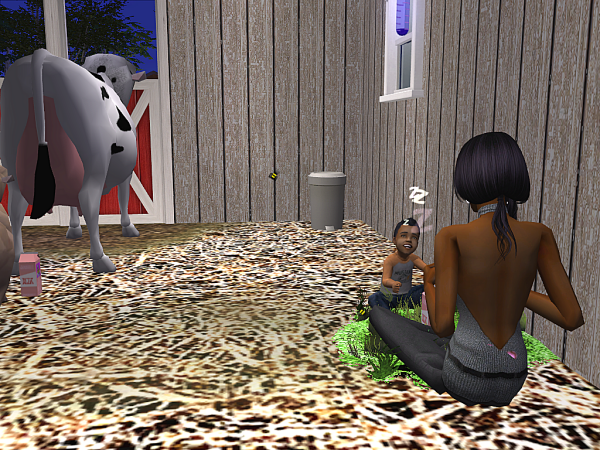 Here's a couple more pics of my handsome boy.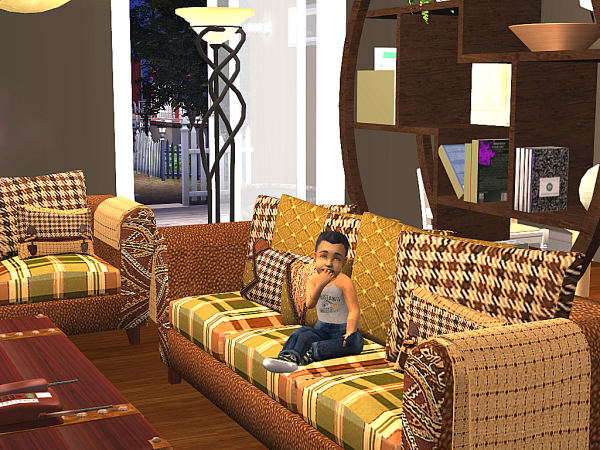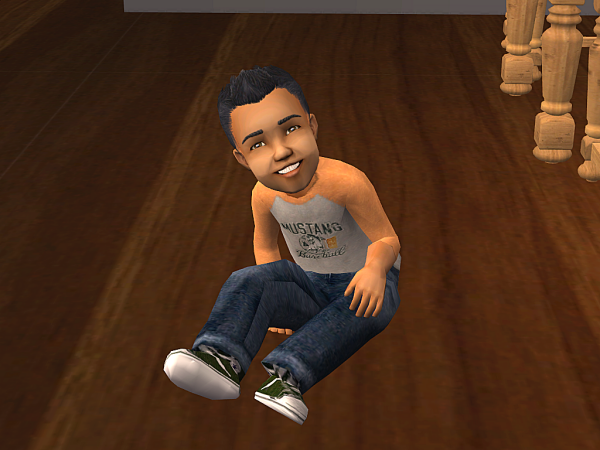 32 simyears old